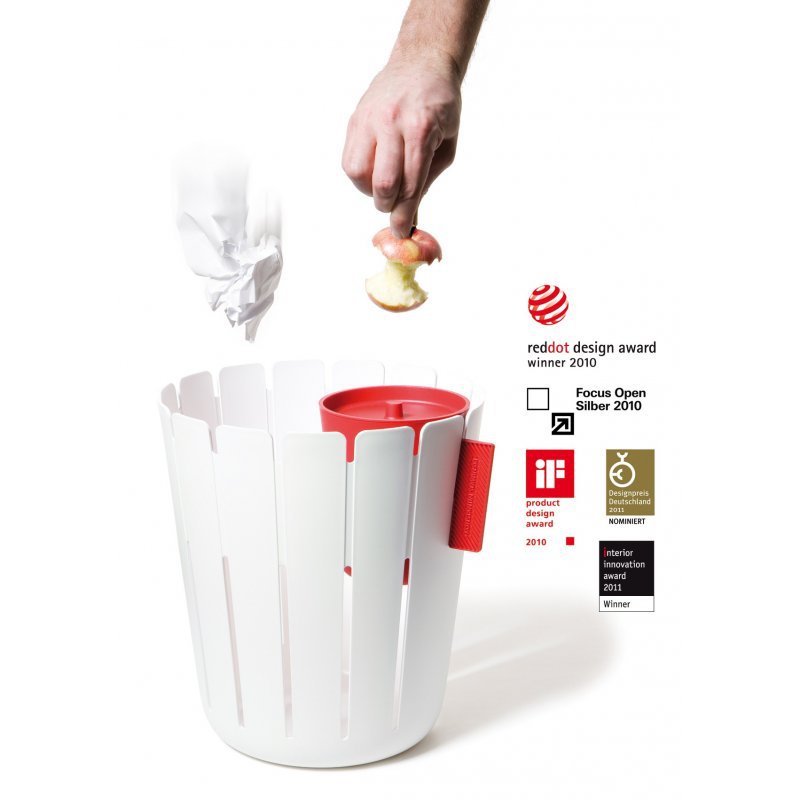 {"product-679":0,"product-type-227":4,"product-type-269":5,"product-type-226":6}
PRODUCT DESCRIPTION

WINNER RED DOT AWARD

Garbage separation has never been sexy - up to now.
BASKETBIN takes care of a clean separation of wet and dry materials without visually polluting the environment. This bin within a bin is suitable for every office and it makes quite an impression altogether. Wet and sticky garbage disappears discreetly under the lid of the small dishwasher proof bin and can easily be carried to the nearest dump. Behind the fence of the big bin papers and plastic wastes are separate.



People who bought this also bought